Recently I was able to catch Patrick Johnson, Senior Sage ERP Consultant at Oasis, between a busy schedule to discuss 4 useful sage websites, and resources, for Sage users.
Patrick has over ten years of experience helping clients plan, implement and support Sage Enterprise Resource Planning Systems, including Sage CRM and Payroll, Fixed Assets, as well as other integrating systems. Patrick specializes in manufacturing, distribution, service, and finance industries.
When it comes to consulting with clients, Patrick's view is that each client requires a fresh approach and perspective, as each has unique needs, goals, and processes. This is the reason he loves this line of work, these opportunities give him a chance to leverage his knowledge, and experience, with new challenges.

Below are a few websites and resources that Patrick has suggested that will help you with frequently asked questions, product updates, and more:
Simple user sign-up
Advice, partners, and support
Join groups, read helpful blogs, and ask questions in forums.
You will also find access to Sage Knowledgebase, and technical support chat.
Find answers to frequently asked questions, resources, and downloads.
Sage Customer Portal
Submit a case to the Manage Case tab.
Access to Knowledgebase
Patrick warns, "this is a useful site, but be careful. Often you can find out just enough to get into trouble."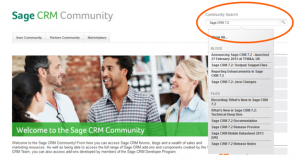 3. Sage CRM Community
You find Help by Version
Cloud Help
Tutorial Help
4. Built-in Resources
Be sure to use the resources built into the application, such as the help menu. The information center provides a wealth of information for each individual component of the application. So, if you find yourself getting stuck, you should not have to look too hard to find the answers. Additionally you can link to:
Share your ideas
Keep up-to-date with What's New
Learn about Business Care
Sage City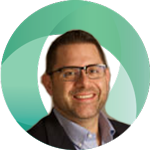 Patrick Johnson
Senior Sage ERP Consultant
Stay tuned on our ERP path!
Subscribe to our newsletter and get the latest news