What's the password? Bourbon.
Last Wednesday, Oasis Solutions, along with partners Advanced Business Solutions and Unified Technologies hosted a joint customer appreciation event at Evan Williams Bourbon Experience. The event promised an easy, no-pressure/no-sales atmosphere – this was strictly an event to let clients know how much we appreciate them and their business.
Held in the Speakeasy, guests entered the hidden room through a bank vault door once they supplied the secret password (Bourbon!) then enjoyed an evening of networking, food and drinks from Mayan Cafe, and door prizes. Door prizes ranged from Evan Williams bourbon balls and Evan Williams bourbon samplers to custom bottles of Evan Williams single-barrel bourbon.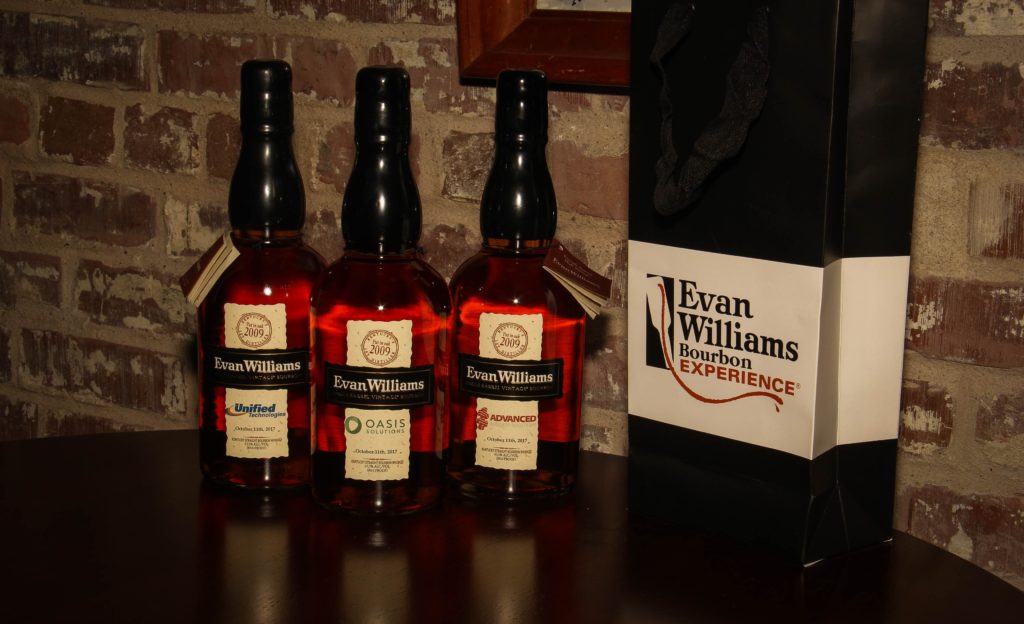 Aaron Rosenberg, Partner and SVP Business Development of Oasis Solutions, "This customer appreciation event was a tremendous opportunity to celebrate so many great partnerships we've built over the last 26 years. To see folks that have been Oasis clients since the 90's, like Korrect Optical just enjoying the atmosphere and having fun was exactly what we wanted when we planned this event with our partners ABS & Unified Technologies. We're all looking forward to the next time we can let our customers know how much we appreciate their business and the small contributions we might have had in their success."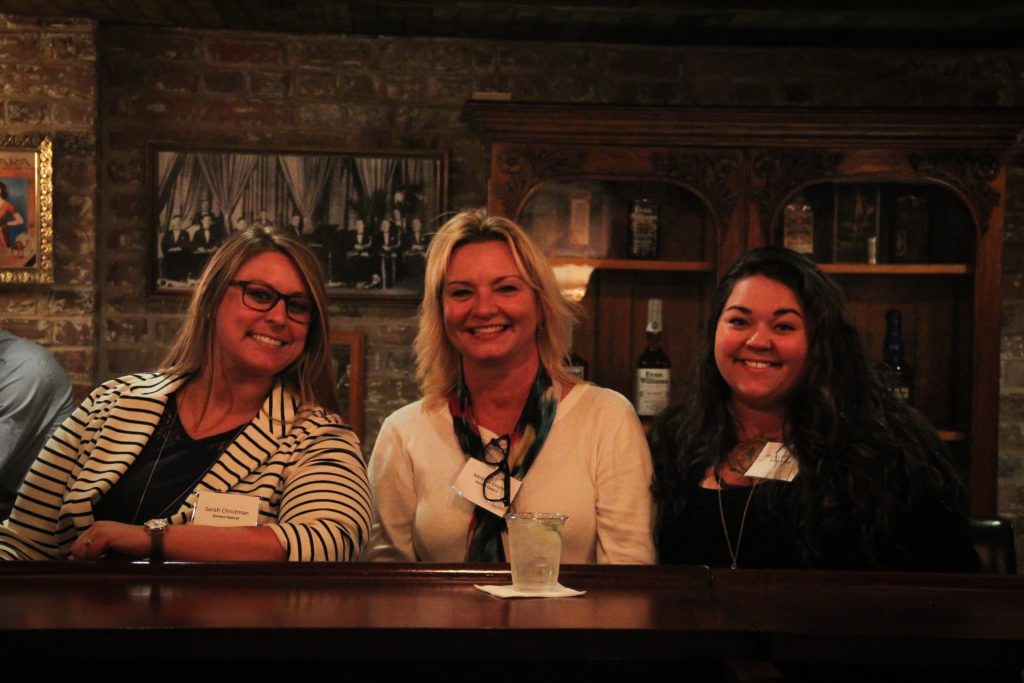 "It was a lot of fun getting together with people outside of the business day. It was a great opportunity to learn more about the people we do business with." said Teri U'Sellis, Marketing Director of Unified Technologies.
Clients in attendance included Bardstown Bourbon, Dine Company, Korrect Optical, Cardinal Shower, and many more.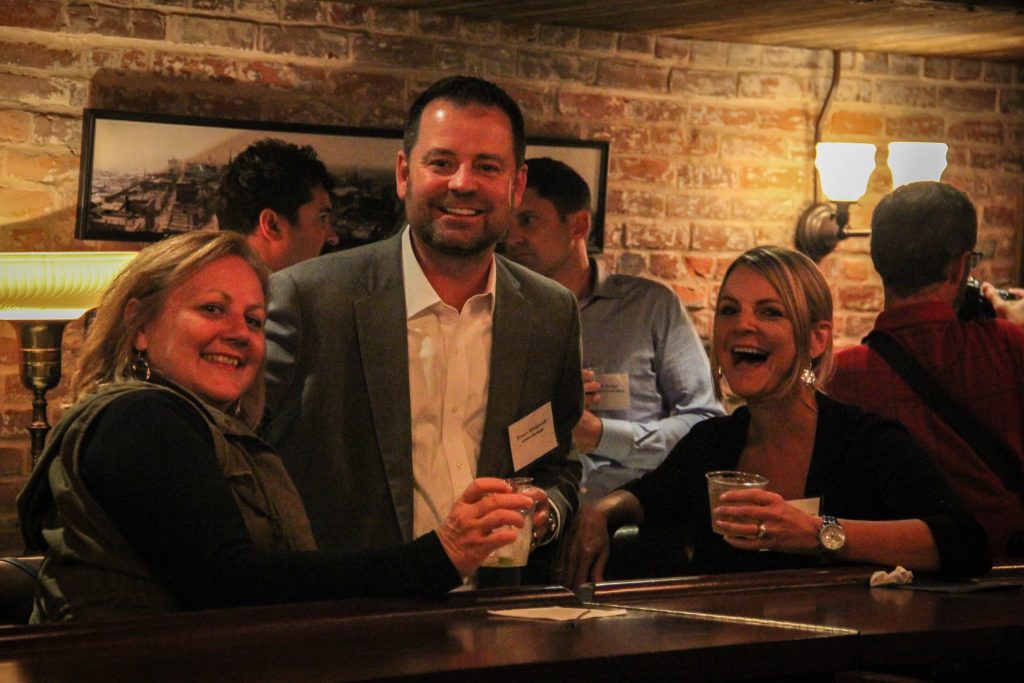 Jeff Hall, Director of Sales at Advanced Business Solutions, "An enjoyable event socializing with Louisville companies and getting to learn more about those companies. It is nice to learn more about the personality of each company from the guys and gals that started the business and run the business. Great time with our partners Oasis Solutions and Unified Technologies. Super venue with a lot of history behind it."
The Oasis team would like to thank all our customers and hope to see everyone at our next event!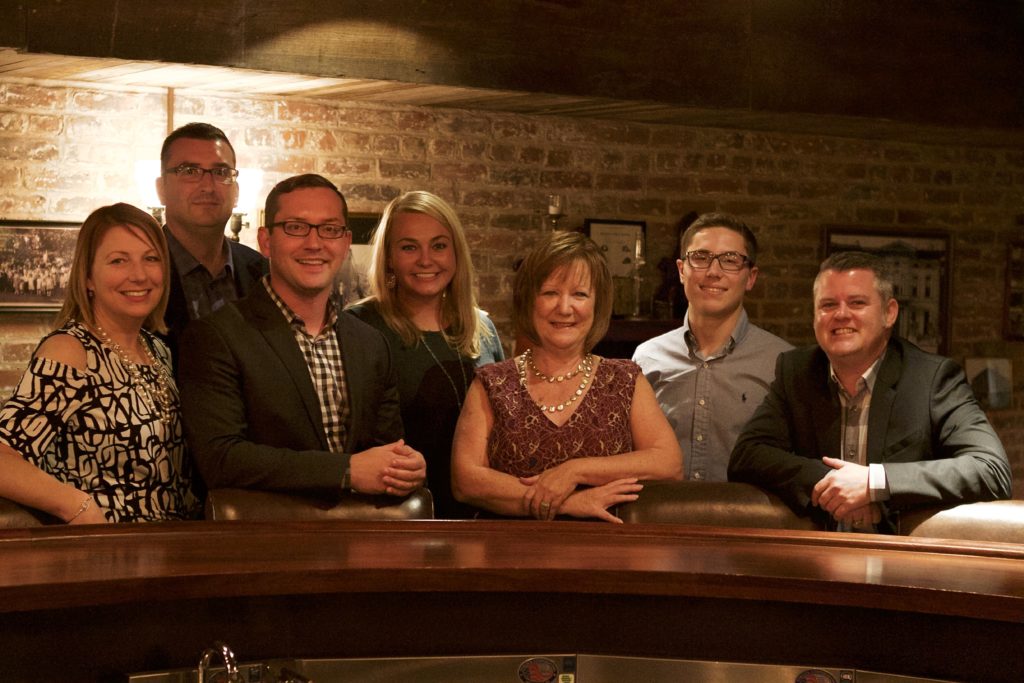 Stay tuned on our ERP path!
Subscribe to our newsletter and get the latest news