Last week Oasis Solutions, along with our valued partner, Adaptive Insights hosted an evening of financial transformation around better budgeting and forecasting at Jeff Ruby's Steakhouse. Filled with presentations, a demonstration of the Adaptive product and an engaging client panel, it was an evening of learning and discussion.
Partner and SVP of Business Development at Oasis, Aaron Rosenberg and Shawn McGrath, Regional Account Manager at Adaptive Insights, spoke on the benefits and partnership of Oasis and Adaptive, followed by John Stanovich, senior consultant at Oasis, logging into Adaptive and demonstrating different scenarios.
If you are interested in learning more about Adaptive and viewing the demonstrations, you can check out our four part video series below, An Adaptive Journey With Oasis:
The highlight of the night was the client panel featuring Angie Morrison, CFO of ARGI Financial Group, Kate Henninger, Director of Accounting & Administration at Revere Packaging, Jeff Quatman, VP of Finance of Administration of ARQ , and Will Rives, Corporate Analysis Manager of Heaven Hill Industries. Each panelist shared their unique experience with Adaptive and how the software has transformed their business.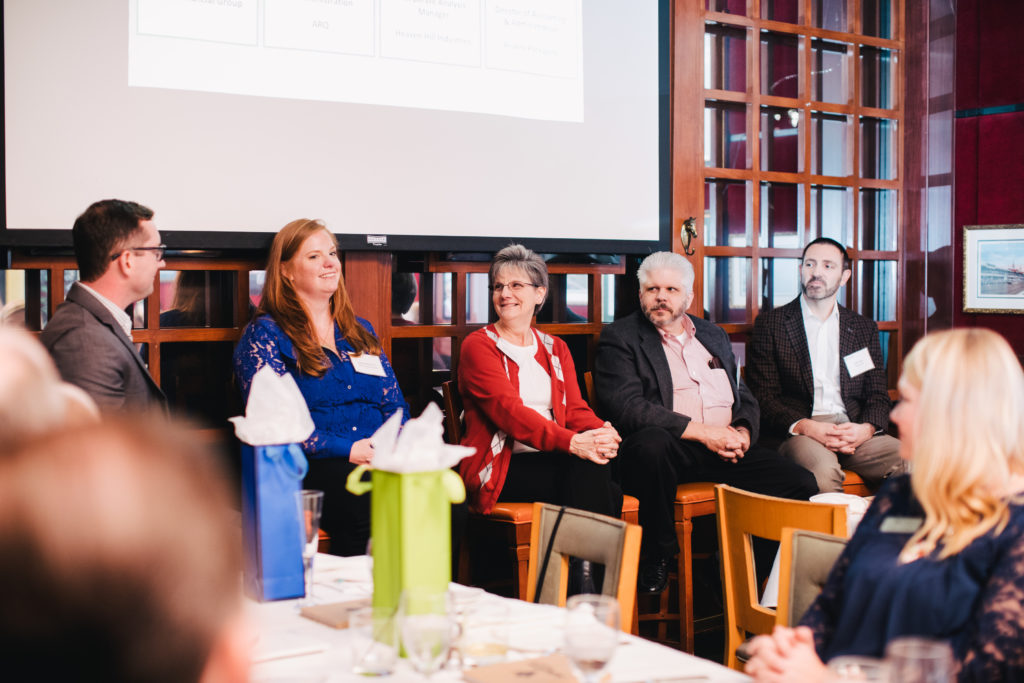 Kate Henninger with Revere Packaging, "I think the biggest impact this past year with Adaptive has been with our acquisition of another company. Adaptive has allowed us to consolidate our financial statements the very first month end and report consolidated results to our leaders… Since the companies aren't on the same ERP at this time, if we didn't have Adaptive we would be doing consolidations with excel and that would not have been efficient and would have been prone to errors. Adaptive simplified our consolidations and the setup was easy and quick."
By partnering with Oasis and Adaptive, you can plan smarter, report faster, and analyze better – transforming your business in ways you never thought possible. If you're ready to make 2018 your best business year yet with better budgeting and forecasting, let Oasis help.
Stay tuned on our ERP path!
Subscribe to our newsletter and get the latest news