LOUISVILLE, KY — On Thursday, June 8th, Oasis Solutions Fourth Annual Race To The Cloud was held at Churchill Downs.
Race To The Cloud is an invitation-only event hosted by Oasis Solutions for our clients and guests to come and learn more about how to leverage the cloud for their business, meet some of our valued partners, and enjoy an afternoon of racing.
This year, in addition to demonstrations by Adaptive Insights, AvidXchange, and Avalara, our current NetSuite clients had the opportunity to participate in a valuable NetSuite user group session led by Oasis Solutions Partner & Project Manager, Michael Drury, III, CPA & MBA.
"You all put on a fantastic afternoon of breakouts and presentations! You have a top-notch organization and it all stems from wonderful folks like you delivering exceptional service. I thoroughly enjoy our partnership and look forward to many more years of the same… Thank you and your TEAM for all that you do!", Fourth Annual Race To The Cloud attendee Brad Harper with The Kidz Club.
Keeping in tradition with p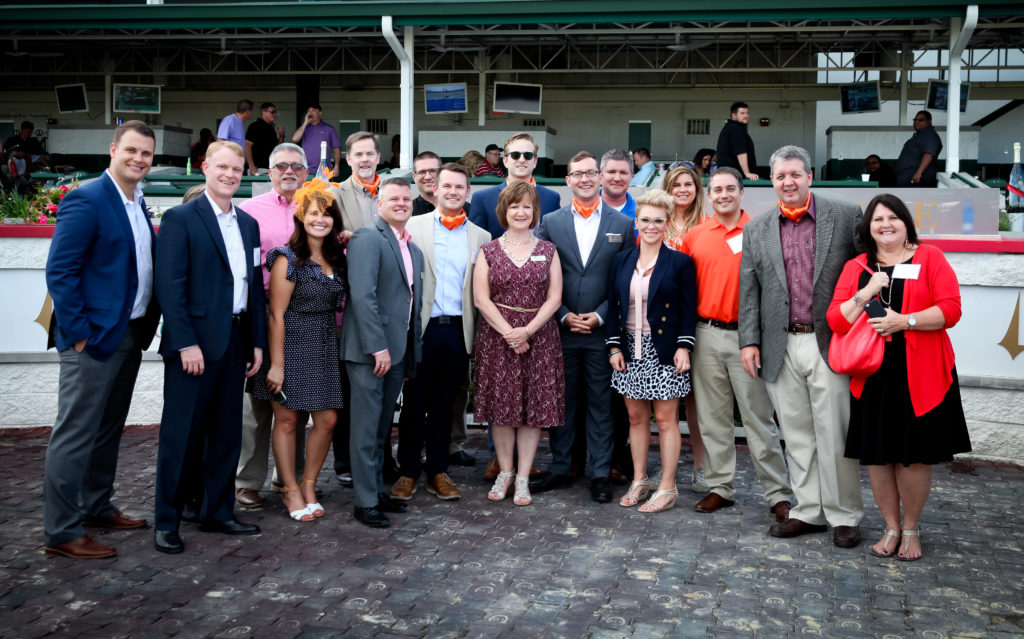 ast years, Oasis sponsored a race and trophy presentation for the day. This year, the fifth race was the Oasis Solutions 4th Annual Race To The Cloud and in a serendipitous turn of events, the Oasis team and Race To The Cloud attendees presented the trophy to the aptly named C ISLANDSURPRISE.
The Oasis Solutions Fifth Annual Race To the Cloud will be held in June 2018 at Churchill Downs.

About Oasis Solutions
Since 1991, Oasis Solutions has been serving businesses throughout North America with software consulting, development, training, and support.
Oasis has been around since before technology was a buzzword, assisting businesses in assessing, attaining and supporting business management software.
With more than 200 years of combined industry experience, our team of software specialists offer expertise in accounting, human resource management, salesforce automation and custom software development.
Oasis Solutions has offices in Louisville and Lexington, KY, and Nashville, TN.

It's Not Just What We Bring To The Table, It's Who.
To learn more: oasis.solutions
Stay tuned on our ERP path!
Subscribe to our newsletter and get the latest news