My internship at Oasis Solutions was far from what I expected when I started last summer. I envisioned it being an intimidating, out of my league internship where I was going to be constantly lost. However, it turned out to be the opposite of what I had envisioned for this position. I quickly felt welcome after the first day of spending time in the office. I wasn't treated like a new intern but rather a new employee. The office really welcomed me with open arms and made sure I was doing all right any chance they could ask.
The thing I enjoyed most throughout my time at Oasis Solutions were the people. I grew to know and care for these people and talk to them about things other than just office topics. Everyone says hi to one another as they walk through the halls of the office, which makes you feel comfortable and relaxed to know that support and friendliness is all around you. I got to help several people complete multiple different tasks.
This was an amazing experience because I was exposed to so many things.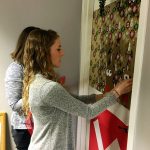 When I started my internship I was given access to an ample number of resources to learn about the software systems that I would begin to work with every day. This was a sigh of relief because before starting I didn't even know softwares such as Act-On, NetSuite, Adaptive, or SugarCRM existed – talk about intimidating – but I now have experience using them all.
Oasis has provided me with ample experience that I know will set me in the right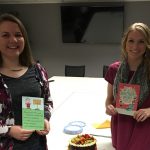 direction for what is to come when I officially enter the "real world" following graduation. I have improved on knowing the importance of accuracy, timeliness, reliability, thorough work, and organization. Not saying I didn't know these were important before, but I got to experience the result that comes from doing these things.
---
Alex Gambill is a senior at the University of Louisville who will graduate with a Bachelor of Arts in Marketing in Spring 2017.
Stay tuned on our ERP path!
Subscribe to our newsletter and get the latest news