Empowered and Inspired. Those are just two of  many words to describe the atmosphere at The Olmsted yesterday morning as the sixth annual Mentoring Monday kicked off. The annual speed-coaching event, which aims to help women in the community find career advice and assistance, was one of more than 40 being hosted across the nation by American City Business Journals publications. Thousands of women take part in the event and meet hundreds of potential mentors, all on the same day.
Similar to "speed dating" mentees were able to choose mentors in their field of interest and engage with them in seven-minute conversations. Every attendee had the opportunity to meet between one to seven mentors and leave with new connections and advice. Mentors came from diverse backgrounds and industries that included banking, law, insurance, marketing, nonprofit sectors and more. There were entrepreneurs, small-business owners, executives and CEOs for you to meet.
For the second time, our President and Owner Annette Manias was asked to participate as a mentor and share her journey, achievements, and struggles as a small business owner.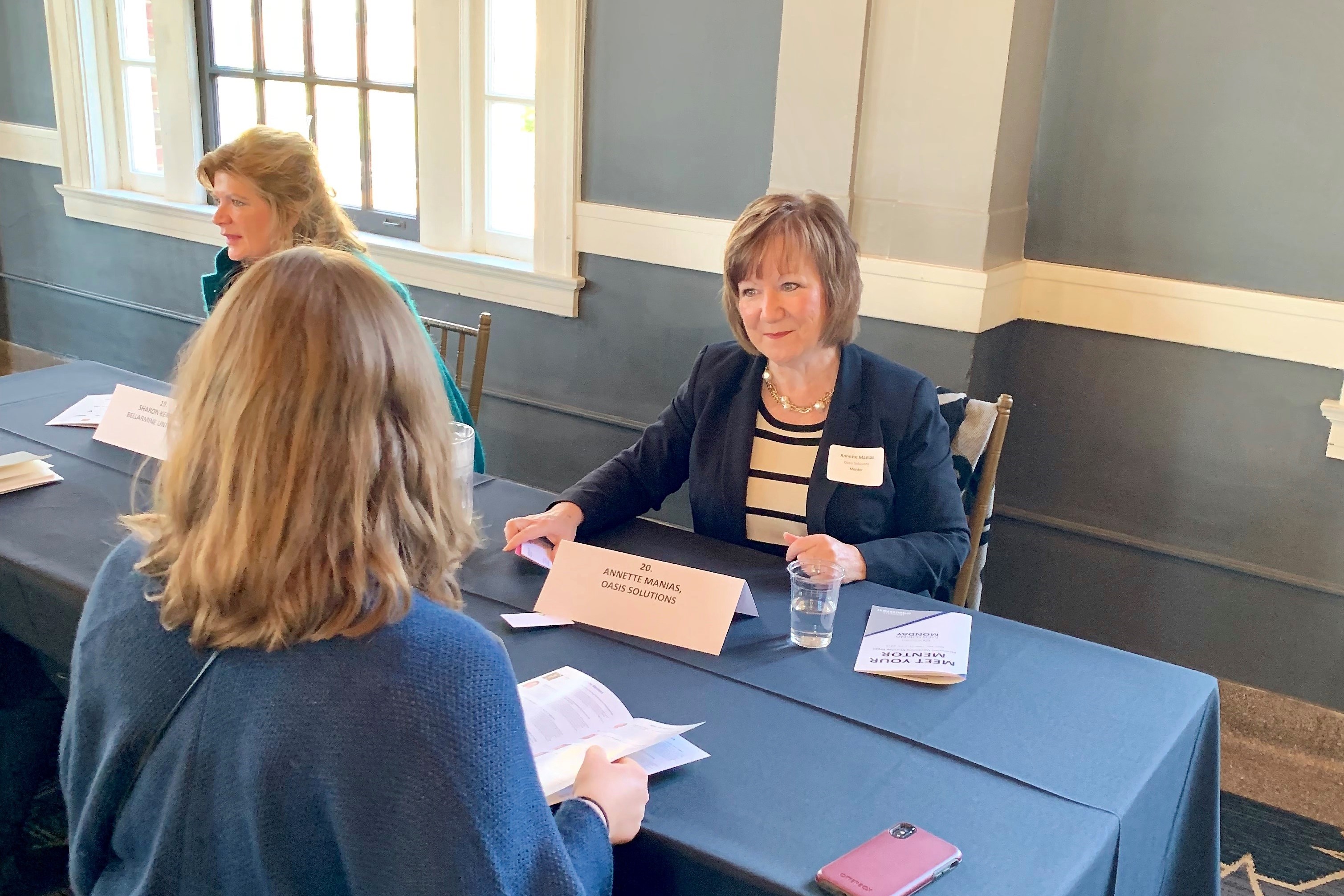 "I was so honored to participate in Mentoring Monday again. I talked with some fantastic women who are doing and going to do some amazing things. Most questions were about how I got started in business but the best question was, 'How do you deal with work/life balance?' When I find out, I will let you know! I'm truly looking forward to seeing these wonderful women making waves in the future." – co-founder and president of Oasis Solutions, Annette Manias
When you consider that only 30 years ago, women entrepreneurs were unable to procure a business loan without a male relative as a cosigner, it is truly inspiring to consider the obstacles women business owners have overcome. Events like these encourage a culture of meaningful interaction and building relationships.
If you didn't have the opportunity to participate this year, you should definitely consider attending next year's session!
Stay tuned on our ERP path!
Subscribe to our newsletter and get the latest news